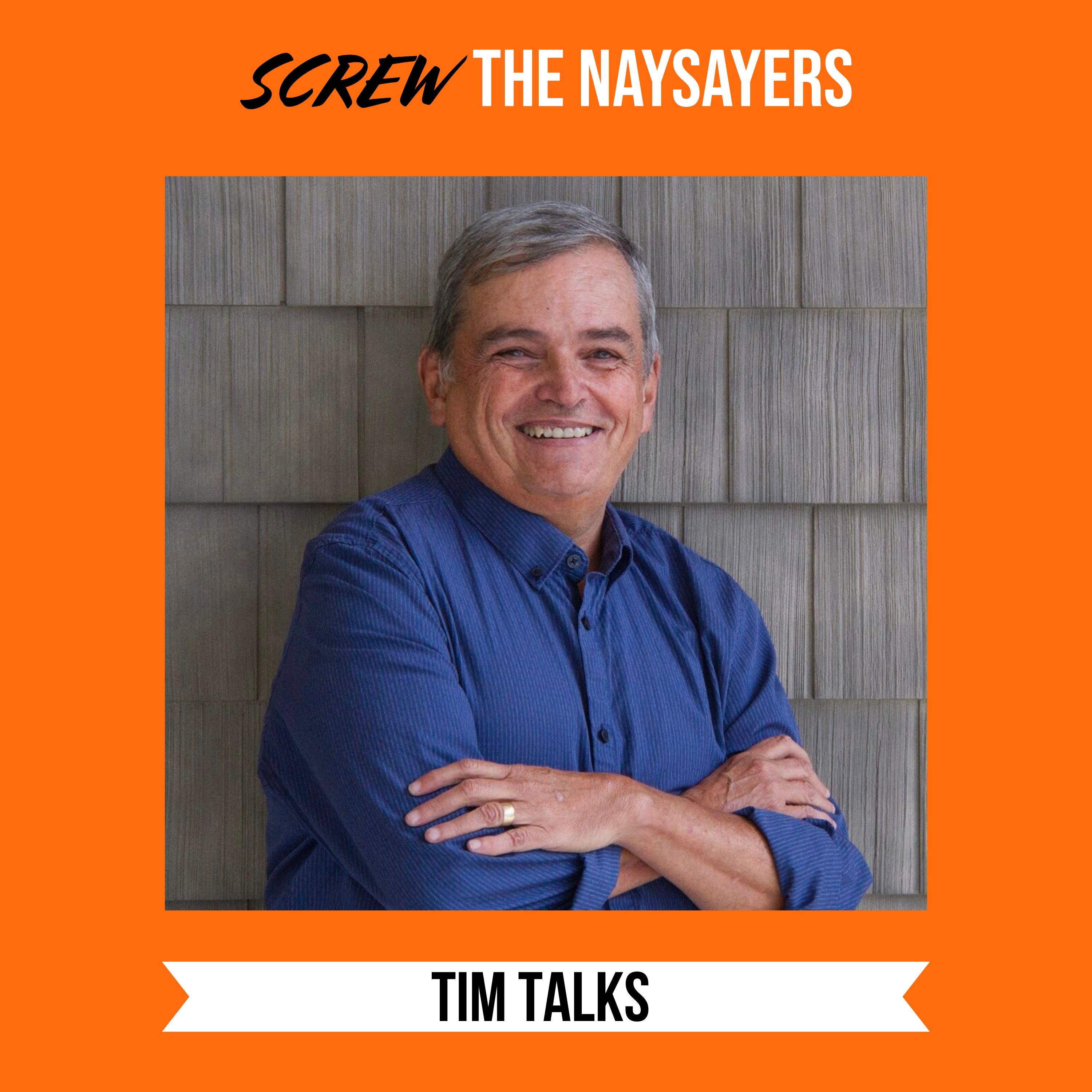 "People think that if we have enough passion that our passion is going to be the thing that ignites the revolution. The movement that we are going to bring into existence. And what I tell clients very routinely, you know what? Your passion is gonna kill you. Your passion is not a strategy. Your passion is great as an ingredient, but it does not mean you're going to arrive. You need to step out. And actually in many cases, passion is actually the poison because that passion makes them so fixated on their own thing that they lose the necessary perspective to actually step out and look broadly enough to go, wait a second. You know what? Now that we're actually over the intoxication of our own Kool-aid, let's look at the situation". 
David Brier dropped this truth bomb on Episode 112 of Screw the Naysayers. And he is so right. Quick tips from David and Tim on how to create a kick ass solution for your clients.
Please do not hesitate to reach out to me. I'd love to hear your thoughts, comments, and stories, or just make a connection.
Facebook- https://www.facebook.com/stnwithtimalison/
Instagram- https://www.instagram.com/screwthenaysayers/
LinkedIn- https://www.linkedin.com/in/tim-alison/
Screw The Naysayers- www.screwthenaysayers.com