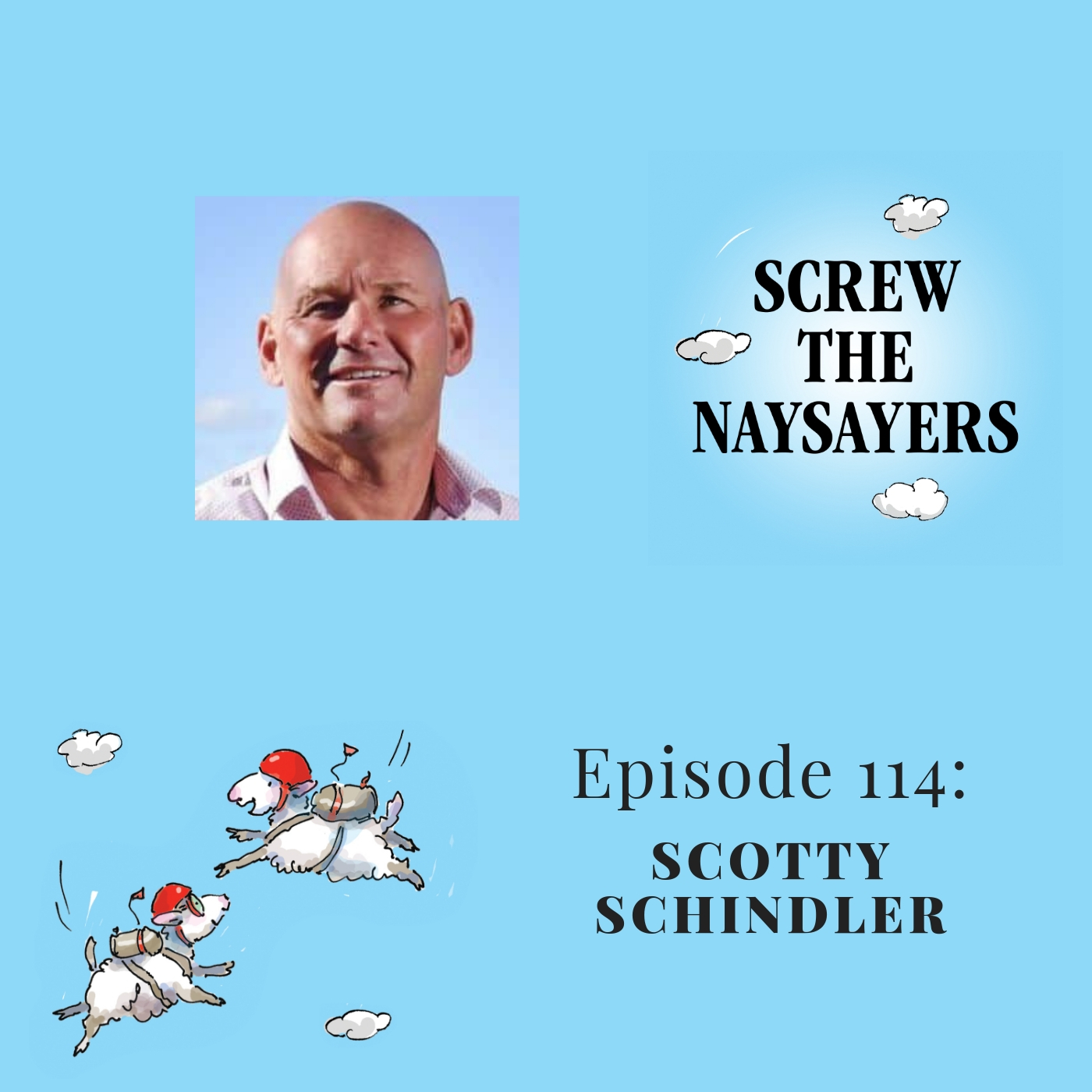 Scotty Schindler is the retired startup founder and CEO of ReNet. Widely recognised as a leading Aussie business identity, Scotty is also keen surfer who has won multiple Surfing Titles.
As a fan of entrepreneurial stories, this was a special treat for me. As CEO of ReNet, Scotty presided over the growth of a start up business that began in 2000 with just 1 single property listing advertised. On his retirement in 2017 ReNet managed over $1.125 Trillion Dollars ($1,125,771,059,045) in real estate across Australia and New Zealand, represented by 5,000 real estate offices and some 15,000 real estate salespeople.
In complement to his role as CEO, Scott is also a highly sought-after public speaker, trainer and thought leader within Australia, and around the world. A business mentor and sales trainer that can back up advice with proven results in his own life, Scott credits his 'quintessentially Australian' identity as a born optimist, and clear-cut straight talker, as key to his success in this arena.
In this episode Scotty takes us through his thought process from day one, explains that he was focused on the long term, and that he never saw his customers as sales. He saw them as partners he wanted to bring along for the journey. This is a slice of real life entrepreneurship executed with perfection. Get ready to learn because this is a good one.
You can reach Scotty at:
Website: http://www.scottyschindler.com/
LinkedIn: https://www.linkedin.com/in/scottyschindler/
Please do not hesitate to reach out to me. I'd love to hear your thoughts, comments, and stories, or just make a connection.
Email-  tim@screwthenaysayers.com
Facebook- https://www.facebook.com/stnwithtimalison/
Instagram- https://www.instagram.com/screwthenaysayers/
LinkedIn- https://www.linkedin.com/in/tim-alison/
Screw The Naysayers- www.screwthenaysayers.com

Full episode at:
iTunes: https://apple.co/2LkWSPV
Screw the Naysayers Episode Page: https://screwthenaysayers.com/Scotty-Schindler                  
Google Play Music: https://bit.ly/2NBgqMv
Spotify: https://spoti.fi/2MF5T6g
Stitcher: https://bit.ly/2uYCsRC
Podbean: https://screwthenaysayers.podbean.com/e/114-Scotty-Schindler/