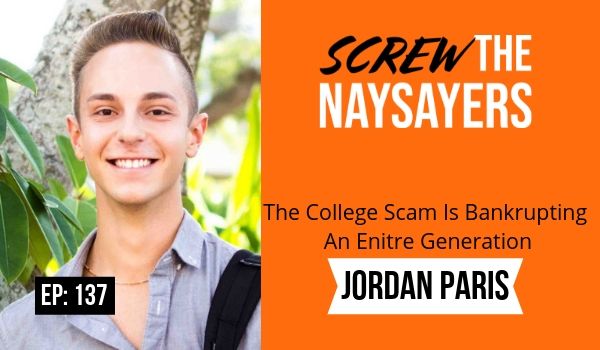 Tima Elhaji is an entrepreneur, coach and mentor, public speaker, and host of Tima the Podcast.
After graduating with a degree in Business Tima embarked on a 15 year career in Financial Planning, including a four year stint running her own practice where she specialized in succession planning. Her first entrepreneurial venture, combined her love for fashion and business. Tima Designs fashion label, which operated for 4+ years focused on sophisticated, chic and elegant fashion pieces for the corporate and glamorous woman.
In May of 2018 Tima left the world of financial planning and launched her coaching practice.  
In this episode shares:
That as a child she had little self-confidence

Why she chose a career in Financial Planning

How she came to be disconnected with her job

The impact multiple miscarriages had on her mindset for the future

The moment she knew that there had to be more to life

Why we should stop chasing our purpose and create one

Four words that still give her goosebumps

Her views on personal appearance as a key element of personal branding
This discussion just flew by. If you enjoy hearing from two people that believe there is greatness in all of us, this is a must listen episode.
You can reach Tima at:
Website: https://www.timaelhajj.com 
LinkedIn: https://au.linkedin.com/in/timaelhajj 
Instagram: @_timaelhajj 
Please do not hesitate to reach out to me. I'd love to hear your thoughts, comments, and stories, or just make a connection.
Email- tim@screwthenaysayers.com 
Facebook- https://www.facebook.com/stnwithtimalison/
Instagram- https://www.instagram.com/screwthenaysayers/
LinkedIn- https://www.linkedin.com/in/tim-alison/
Screw The Naysayers- www.screwthenaysayers.com