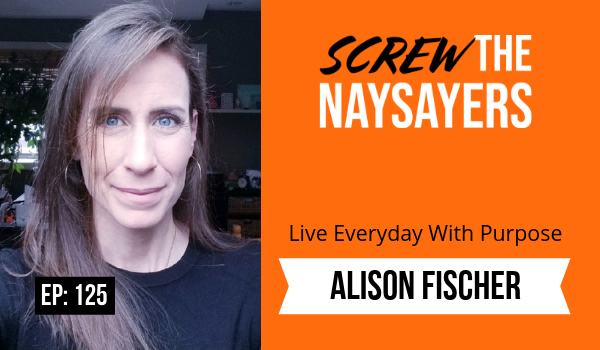 Alison Fischer is Senior Vice President, Business Operations & Strategic Planning for a leading B2B boutique design and publishing agency, a founding member and sitting President of the New Milfrod Education Foundation, a non-profit organization that provides annual teacher grants and student scholarships through fundraising efforts, President of the Board of Directors of the Atran Foundation, which is a philanthropic foundation formed in 1945, committed to supporting and providing substantial $1M+ annual grants to organizations that focus on the advancement of higher education, biomedical research and ethics, social justice/activism and human rights causes, and Jewish cultural life and the preservation of Yiddish language
She is also a prolific content developer on LinkedIn, a victim of domestic abuse, and I think she would say most importantly, a single mom of two amazing daughters. In this episode Alison explains:
Why being supportive to other people needs to be a 2-way street

Why she decided to share her experience with domestic abuse

How it feels to be the mom at school events that stands out for her professional appearance and her height (6'3" in heels)

Why she invests time encouraging young people to find their own path (and not simply follow their parents path)

Why corporations must learn to transform culture and demonstrate compassion

Why she feels driven to connect the dots and to live everyday of her life with purpose
This is one of the most honest and free flowing conversations I've had on this show. It's a tribute to a special woman.
You can reach Alison at:
LinkedIn: https://www.linkedin.com/in/alisondfischer/
Please do not hesitate to reach out to me. I'd love to hear your thoughts, comments, and stories, or just make a connection.
Email-  tim@screwthenaysayers.com 
Facebook- https://www.facebook.com/stnwithtimalison/
Instagram- https://www.instagram.com/screwthenaysayers/
LinkedIn- https://www.linkedin.com/in/tim-alison/
Screw The Naysayers- www.screwthenaysayers.com