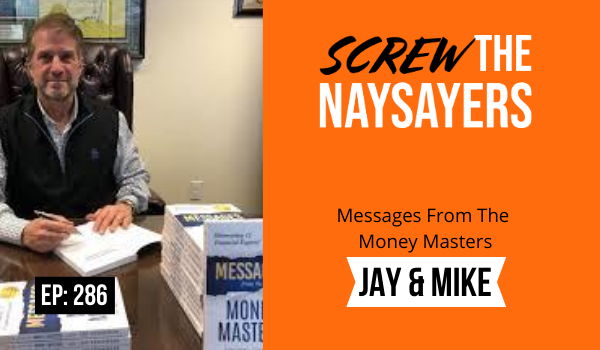 Jay R. Kemmerer has been educating businesses and individual clients in the areas of wealth management for over 34 years. He is the Chairman & CEO of Berkshire Advisors, Inc. and Author of "Messages From The Money Masters."
In the book Jay shares lessons learned from iconic names such as Warren Buffet, Daymond John and Napoleon Hill. Included in the list of 12 experts that Jay features in Messages From The Money Masters, is Mike Michalowicz. 
Mike is a best selling author, a hugely successful entrepreneur who leads two  multi-million-dollar ventures.. He is a former small business columnist for The Wall Street Journal and business makeover specialist on MSNBC.
You can contact Jay at:
Website: https://www.jaykemmerer.com/
You can contact Mike at:
Website: https://mikemichalowicz.com/