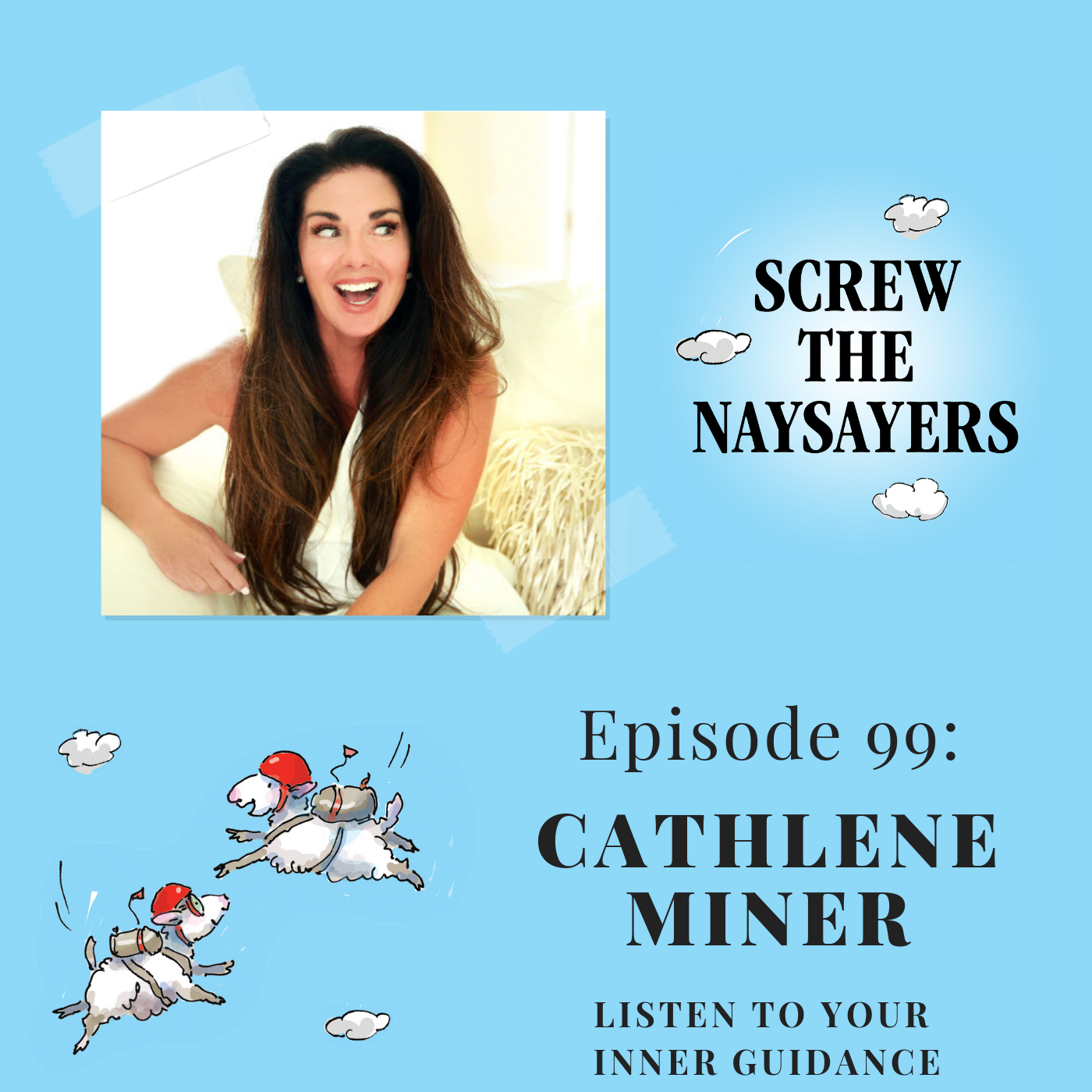 Has anyone ever told you to do something that doesn't quite feel right?
I'm sure it has. It happens to everyone. Sometimes we listen to that gut feeling, and sometimes we don't.
Cathlene Miner believes that only when all elements of life are in balance is possible to truly manifest a life of intention and allow your dreams to unfold. And one of the keys to making that happen is learning to listen to your inner guidance without doubts.
Cathlene is  a Best Selling Author of The 30 Day Self Perception Makeover!  She'a Public Speaker, Fitness Expert & Coach, and President of Non-Profit Helping Handbags, USA.
She also hosts a live radio show and a Podcast.
Cathlene's story includes an unexpected teen pregnancy (her OBGYN told her she should give up her baby), a teenage eating disorder, as a single mom of two working 4 jobs at a time to pay the bills, followed by marriage and then two more children.
In this episode she talks about her journey, we go deep on the challenges parents face today, and she explains why she decided to home school her two youngest children. Cathlene also talks about a charity she brought to the U.S. called Healthy Handbags.
You can contact Cathlene at:
LinkedIn: https://www.linkedin.com/in/cathleneminer/  
Website: https://www.cathleneminer.com/
Please do not hesitate to reach out to me. I'd love to hear your thoughts, comments, and stories, or just make a connection.

Email tim@screwthenaysayers.com
Facebook- https://www.facebook.com/stnwithtimalison/
Instagram- https://www.instagram.com/screwthenaysayers/
LinkedIn- https://www.linkedin.com/in/tim-alison/
Screw The Naysayers- www.screwthenaysayers.com