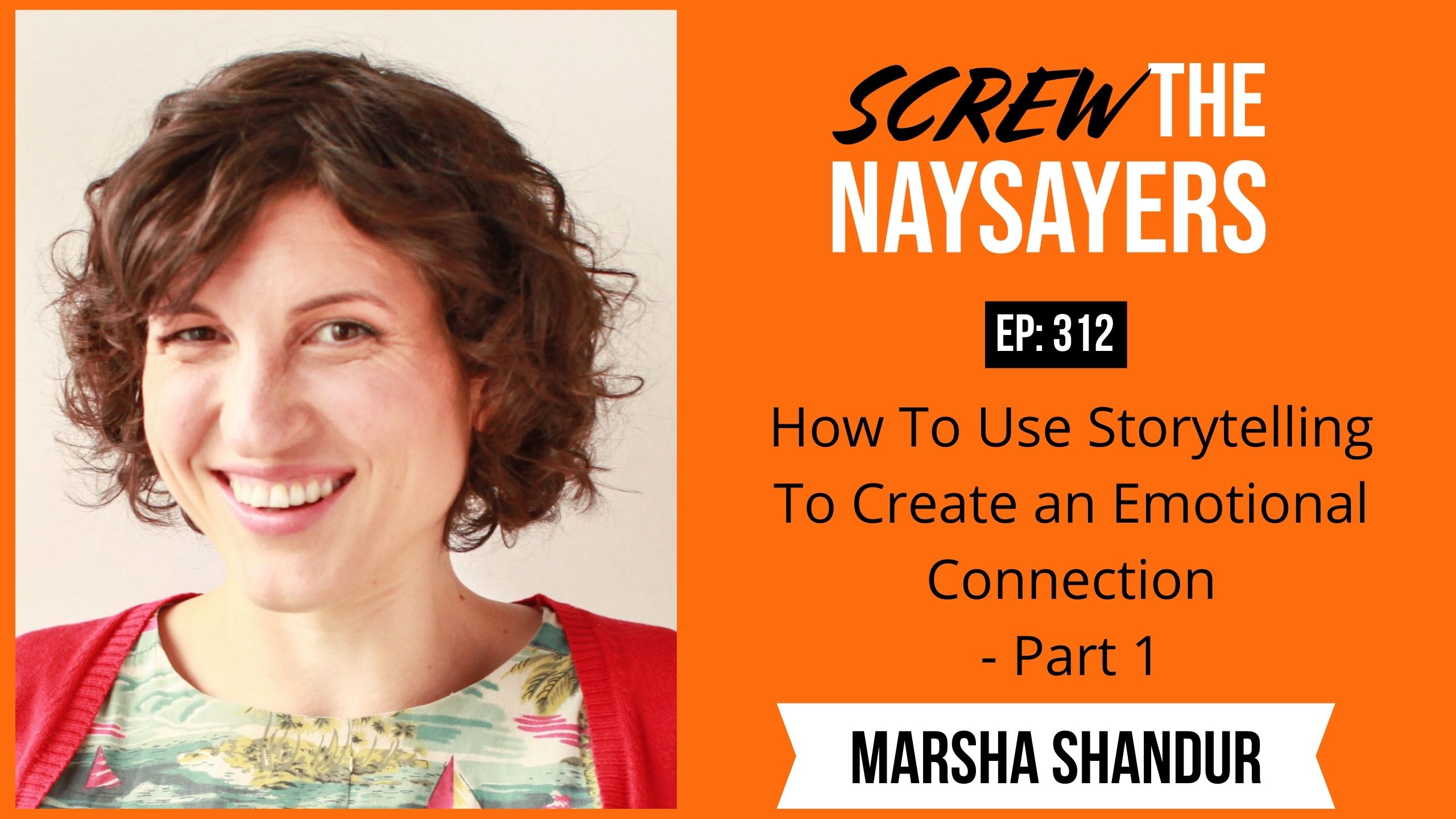 Marsha Shandur is the curator, organizer, and host of True Stories Told Live Toronto.
True Stories (Told Live) Toronto is a simple idea. A bunch of people having a drink in a back room in West Toronto — or, during the pandemic, their own rooms, but online — listening to other people telling true stories.
It's not comedy, though it's allowed to be funny. It's not educational, but you might learn something. It's not musical, but, each show, we include a story-telling musician.
There's no theme each month. The only rules are that the story must be:
true

about the guest

told without notes

10 minutes long
Marsha also coaches people on storytelling for a living and shows people who think that they hate networking (and are bad at it), how to really enjoy it.  
You can reach Marsha at: 
Website: http://www.YesYesMarsha.com/screw
Please do not hesitate to reach out the host of Screw the Naysayers. Tim Alison would love to hear your thoughts, comments, and stories, or just make a connection.
Email-  tim@screwthenaysayers.com
Facebook- https://www.facebook.com/stnwithtimalison/
Instagram- https://www.instagram.com/screwthenaysayers/
LinkedIn- https://www.linkedin.com/in/tim-alison/