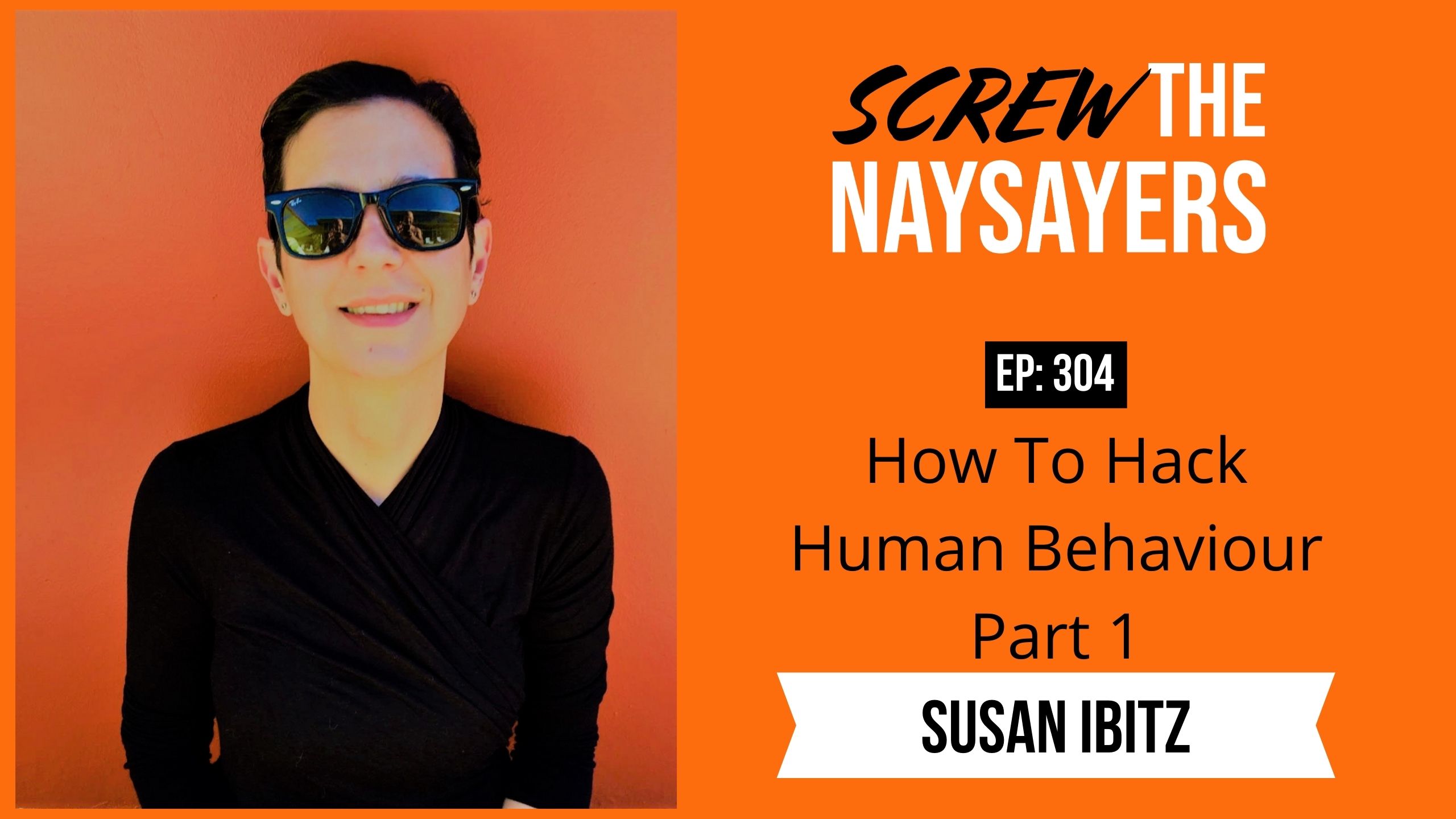 Susan Ibitz is a HUMAN BEHAVIOR HACKER who was told by her professor that she would never succeed as a Human Profiler. He said this because Susan is highly dyslexic (almost functionally dyslexic).  She's also a Jewish, Latina who speaks with a strong accent and poor English grammar. He said the good news was that she was "kind of hot" and suggested she focus on getting the right kind of husband.
Today Susan is a speaker, trainer, and internationally recognized human behavior expert who is on a mission to help people unlock the science behind human behavior to get more of what they want at work and in life.  Known as the "Human Behavior Hacker," & " Human Polygraph" Susan teaches people how to read nonverbal human behavior—body language, face reading, and micro-expressions—and how to use it to decode other people's hidden emotions, intentions, and future behavior.
She helps people and brands use these same skills to improve sales, team productivity, employee engagement, and more. Some of the organizations she and her team have worked with are PayPal, Target, and S.C. Johnson.
She's been trained by the CIA, the FBI, the U.S. Military, the Israeli Military, and is a certified Level III Hostage Negotiator. She also worked as a political consultant for 18 years.
In Part1 of my Feature Interview with Susan she:
Explains how she found the strength to push through the early criticism

Shares a bit of her family history including her grandmother's escape from Auschwitz 

Tells us how she can tell if a person is lying and gives us some tips we can use ourselves

Says that most of us are so busy rushing through life that we're missing the little pieces that complete the picture of the people around us

And talks about the influence of our parents and grandparents on our personalities.
If you're looking for perfect English you will be disappointed. If you're up for an awesome learning experience, this discussion is for you. Enjoy.
Susan can be reached at: