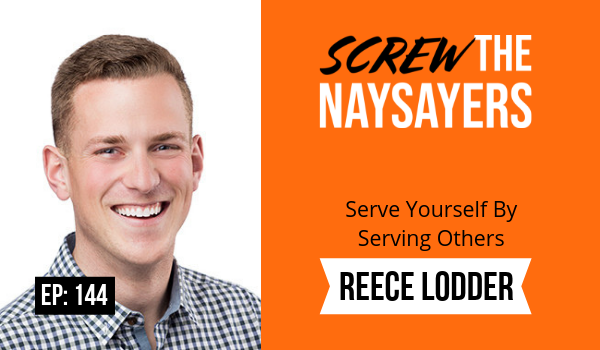 Reece Looder is a former U.S. Marine, an entrepreneur, a storyteller, a man who frequently defies conventional wisdom, and a person who demonstrates an amazing degree of resilience. 
Reece spent 8 years in the Marines, first working as a combat correspondent in Afghanistan and later as a marketer in Marine recruiting based in Seattle. Before transitioning from active duty, Reece started his own brand development agency, Lede Creative. 
After leaving the Marines Reece, his wife Krissy, and their 2 children moved back home to Everson, Washington, a small town about 2 hours north of Seattle. At the time a fellow Marine told Reece he was crazy for moving home, given the opportunities he had in front of him in places such as Seattle, San Diego, and Washington, DC. 
Transitioning from military service is never easy. In addition to the move Reece also st to work finishing his degree. A mere two months later he woke at 2:00 am to find his wife having a grand mal seizure. Krissy was airlifted to Seattle where she had emergency surgery. The surgery went well but shortly after they were told that Krissy had terminal brain cancer. 
In this episode Reece:
Explains why they made the decision to move back home

Shares an amazing story about his time in Afghanistan (hint a picture he took captioned "Let sleeping dogs lie" went viral- twice)

Talks about his decision to start his own business and then later to accept a corporate position with one of his clients

Explains why Veterans should be prepared to pivot after transitioning out of the service

Gives credit to God for providing him and his family with the strength to deal with Krissy's illness (she is now in full remission having already outlived doctor projections)

Explains how his experiences have changed the way he approaches his work

And why he believes his true purpose is to be of service to others
I'm proud to amplify his message. Enjoy.
You can reach Reece at:
LinkedIn: https://www.linkedin.com/in/reecelodder/ 
Please do not hesitate to reach out to me. I'd love to hear your thoughts, comments, and stories, or just make a connection.

Email-  tim@screwthenaysayers.com 
Facebook- https://www.facebook.com/stnwithtimalison/
Instagram- https://www.instagram.com/screwthenaysayers/
LinkedIn- https://www.linkedin.com/in/tim-alison/
Screw The Naysayers- www.screwthenaysayers.com 
iTunes: https://apple.co/2LkWSPV
Screw the Naysayers Episode Page: https://screwthenaysayers.com/podcast                        
Google Play Music: https://bit.ly/2NBgqMv
Spotify: https://spoti.fi/2MF5T6g
Stitcher: https://bit.ly/2uYCsRC
Podbean: https://screwthenaysayers.podbean.com/e/144-Reece-Lodder/