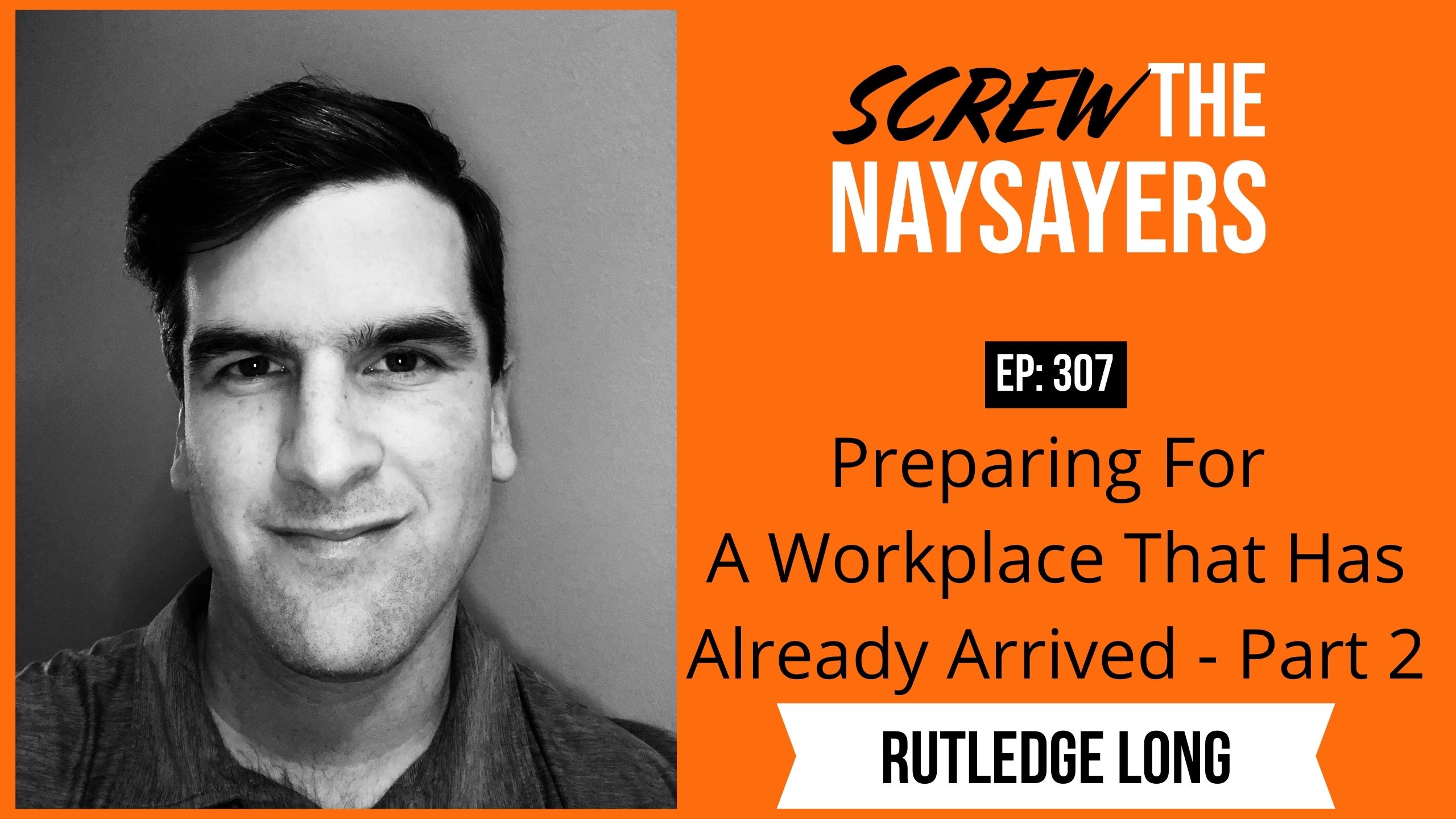 Rutledge Long is an education entrepreneur and independent school consultant in Nashville, TN. A former AP Government and AP English teacher at a college preparatory boarding school, he understands the grind of SATs and APs. He founded Parachute Bridge so that high achieving students will decompress from the grind, rediscover their love of learning and build the skills, dispositions, and competencies that ensure their smooth transition into college and adult life. Parachute Bridge is a Non-Profit. 
In Part two of this feature interview Rutledge:
States that the future of jobs is in areas like artificial reality, virtual reality, software engineering, and coding

Calls out Colleges who are graduating students into a world that is tech and digital, who are helplessly unprepared for the skills that are needed in today's workplace.

Explains why more and more students are going straight from High School into the workforce

Tells us that most College Career Centres are not designed to help students explore different types of careers. They're focused on getting graduates a job in their chosen field...which can be a heck of a problem if there are no jobs or if the student has discovered they don't want to do that kind of work

Speaks about the number of young people embracing the so-called FIRE lifestyle. (live on a fixed income now to retire early)

And talks about the work they do at Parachute Bridge and how they are helping young people take ownership of their own careers
Enjoy.
You can reach Rutledge at:
Website: https://www.parachutebridge.org/
Email: Rutledge@parachutebridge.org